Visa Information ; applications submitted by UK nationals
페이지 정보
작성자

최고관리자

작성일

22-03-24 16:52

조회

103회

댓글

0건
본문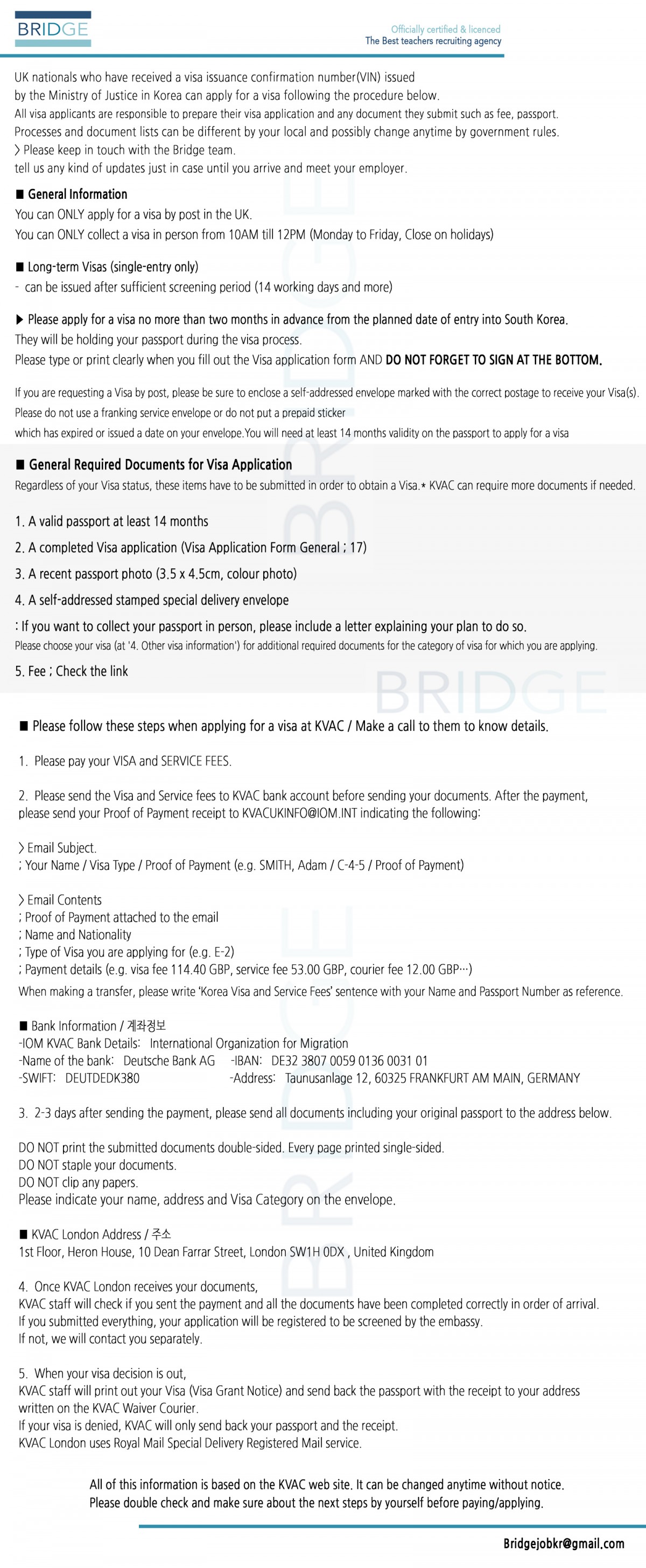 Updated: March , 2022
[Opening of the Korea Visa Application Center (KVAC) in London]
Starting from January 17, 2022, the Government of the Republic of Korea will open the Korea Visa Application Center (KVAC) in London, managed by the International Organization for Migration (IOM), to manage the Korean visa applications submitted by UK nationals and third country nationals regularly residing in the UK.
■ Long-term Visas (single-entry only)
- can be issued after sufficient screening period (14 working days and more)
Kindly find below the contacts of the KVAC : Website :
www.visaforkorea.eu
Phone Number : +49 30 2902245 550
Email address :
kvacukinfo@iom.int
Address : 1st floor, Heron House, 10 Dean Farrar Street,London SW1H 0DX
Contact-Centre
- Operating Hours : Monday to Friday 09:00-13:00 and 14:00 to 16:30
- Opening Hours: Monday to Friday 09:00-13:00 and 14:00 to 18:00*
※ Kindly note that due to the current COVID-19 situations, the KVAC will receive applications only via post, until further notice.
ATTENTION: Kindly note that due to the increasing number of COVID-19 infections in UK, in order to safeguard the safety of the visa applicants and the KVAC staff members, all appointments will be suspended. The visa application documents can be submitted ONLY via post until further notice.